Texas Links
The links contained on this page may or may not be directly related to mountain biking, but we feel that they may be of interest and benefit to our visitors.
Click here to check out the national and international organizations page.
Advocacy & Research


UTEP Center for Environmental Resource Management


Earth Share of Texas


Central Texas Trail Tamers
Cycling


Sun Rides, "A Cyclist's Guide for the Paso del Norte"


TexBiker.net
Outdoor Activities


Hill Country Outdoors: Austin's most active outdoor, sport & social club


Guide to Texas Outside
Trail Design & Development


Got Trails? We can help!
S & S Trail Services, LLC
Travel


TouringTexas.com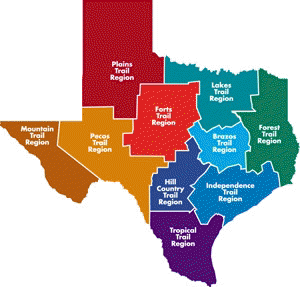 Texas Heritage Trails
• Lakes Trail Region
• Forts Trail Region
• Plains Trail Region
• Forest Trail Region
• Independence Trail Region
• Mountain Trail Region
• Pecos Trail Region
• Hill Country Trail Region
• Tropical Trail Region
• Brazos Trail Region
Have a website suggestion for this page?
Click here to let us know.