Region 1 - Panhandle Plains
Click a location to see a list of local bike shops or scroll down.
Abilene


VT Bike Stuff, LLC
Amarillo




Outdoor Element Sports
(no website)
3410 S Western Street
(806) 353-2900
Lubbock
San Angelo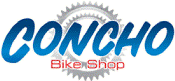 Concho Bike Shop
Wichita Falls
Did we forget a bike shop? Click here to let us know.
Cities in the Panhandle Plains Region
Abilene | Albany | Alvarado | Amarillo | Anson | Archer City | Baird | Ballinger
Benjamin | Big Spring | Borger | Boys Ranch | Breckenridge | Bronte | Brownfield
Brownwood | Buffalo Gap | Burkburnett | Caddo | Canadian | Canyon | Center
Childress | Cisco | Clarendon | Clay County | Claude | Coleman | Colorado City
Crosbyton | Crowell, Dalhart | Denver City | Dickens | Dimmitt | Dumas | Eastland
Eola | Floydada | Fort Griffin | Fritch | Gail | Graham | Groom | Gruver | Hale Center
Hereford | Henrietta | Jacksboro | Lamesa | Levelland | Littlefield | Lubbock
Mansfield | Matador | McLean | Memphis | Miami | Miles | Mineral Wells | Moran
Morton | Muleshoe | Newcastle | O'Donnell | Olney | Paducah | Paint Rock
Pampa | Panhandle | Perryton | Plainview | Post | Quanah | Quitaque | Ralls
Ranger | Roaring Springs | Robert Lee | San Angelo | Seagraves | Seminole | Shamrock Silverton
Slaton | Snyder | Spearman | Stamford | Stanton | Stinnett | Stratford | Sweetwater | Tahoka
Tulia | Turkey | Vernon | Wellington | Wheeler | Whitney | Wichita Falls | Winters