Top 5: Most Man-Made Features

(excluding ordinary bridges)
When the natural flow of the terrain doesn't lend itself to fun-filled mountain biking, sometimes it's necessary to help Mother Nature out and incorporate a few man-made features to either keep the flow going or to add a little excitement to the ride.
Almost everyone enjoys a well placed technical trail feature (TTF), and if done right, makes the ride even more memorable. Don't believe us? Hit up one of the trails listed below to experience this for yourself: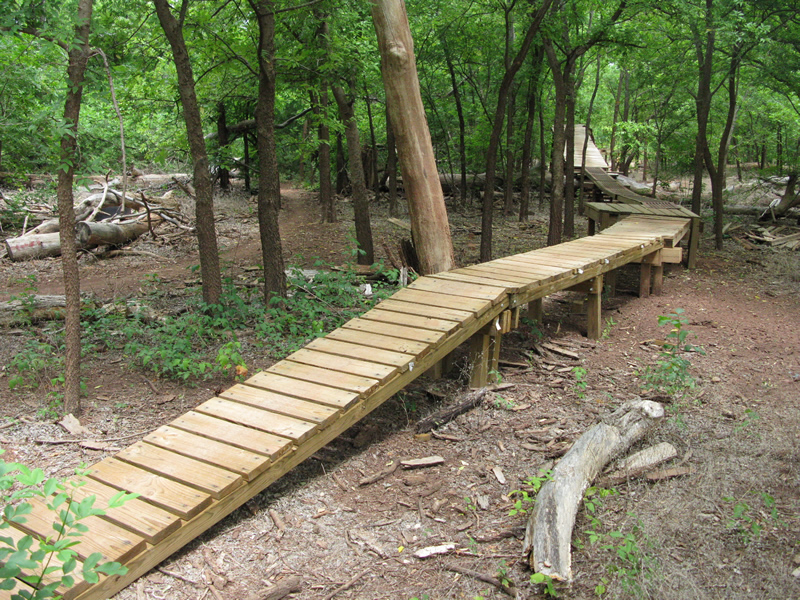 Don't agree with the trails we have listed?
Drop us a message and let us know what you think.
Need to know how to get there? No problem!
You can either check out the trail's listing for driving directions,
or add all of our Texas trail locations to your GPS and hit the road!